Explode your Online Reviews with
Social Review Wizard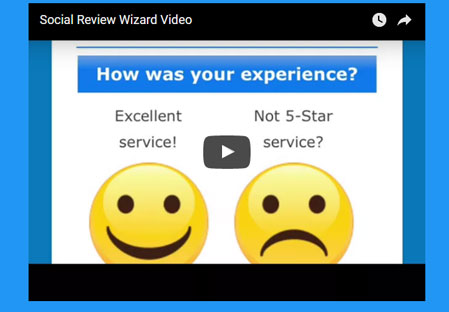 Click here and mention this email to take advantage of this offer
Five Star reviews will generate you more business and help with your websites SEO? Social Review Wizard will get you 5 star reviews every week while directing any unwanted negative reviews directly to you before they can reach Google, Yelp or Facebook. Our automated software that integrates with your PMS is ONLY $149 per month after your FREE Trial.



No contracts. Only amazing reviews.



Statistics tell us:



67% of patients are influenced by online reviews.
97% of patients say they read reviews about businesses.
90% of patients say positive reviews influenced their purchase decisions.
89% patients who read reviews make a purchase within a week.